Announcements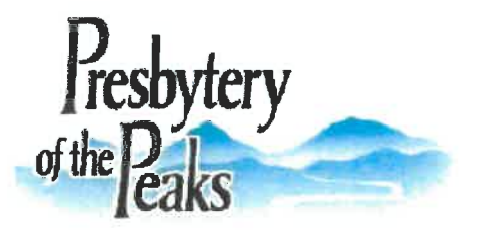 108 Melinda Drive
Lynchburg, VA 24502
(434) 854-1754
https://www.peakspresbytery.org/
11 March 2020
Dear Congregations of the Peaks,
Public and personal health care education and advice are beyond our expertise as a presbytery, but because at the very core we are a communal body, the church is a steward of public health in:
a) how we gather
b) how we attend to folks that live alone, and
c) how we respond to the special needs of vulnerable in our communities.
To that end, enclosed is a guidance sheet for your session to reference during this outbreak of the Coronavirus.
We are mindful of these factors as the Novel Coronavirus draws our attention.
1) Presbyterian congregations have many members that are considered vulnerable to the virus – older adults, and the Lord commands that we care especially for the sick.
2) Though the risk in Virginia remains low, only 7 cases have been diagnosed in Virginia as of Tuesday, March 10th, we can contribute to the preventive strategies that show promise for limiting the spread of the Coronavirus. Jesus calls us to his healing ministry and in this case, we can be pro-active.
3) The session is the council of the church that has the authority to decide what makes sense for the local congregation, and we trust our pastoral leaders and elected elders to make informed prayerful decisions.
4) The Coronavirus has the potential to impact families, elderly people, working parents, schools, etc., and as disciples of Jesus Christ, we are called to love our neighbors. We cannot say that we love God while ignoring our neighbors in need.
Some of the strategies that the congregation is practicing include:
a) discouraging handshakes and hugs because people can be infected while showing no symptoms;
b) finding other ways than passing plates or trays for receiving offerings and sharing communion;
c) assigning phone call responsibilities to check on the welfare of those who live alone; and
d) encouraging sick people and those at very high risk due to other conditions to stay at home.
Other strategies you might consider are:
a) educating/reminding people that though attendance may decline during a public health threat, the shared cost of ministries continue as though everyone is in perfect health;
b) develop a plan for reaching out to re-engage members after the public threat subsides;
c) where there is potential capacity, broadcast services or studies via social media; or
d) if the crisis deepens, consider practical ways the congregation can be a resource in the community.
Pray for one another. Look out for and help each other. Love as Jesus loves. Take smart action.
Carl Utley, Transitional General Presbyter
and
John Wiederholt, Stated Clerk
Guidance for Congregations during Coronavirus Outbreak
Presbytery of the Peaks
Q & A – March 11, 2020
What should we do immediately? After praying for your church and community…
1) Get reliable information from knowledgeable sources such as the CDC – The Center for Disease Control and/or The Virginia Department of Health.
2) Follow and teach the practical advice being offered by health professionals.
a. Wash your hands multiple times a day, especially after contact with other people.
b. Minimize physical contact when interacting with other people, such as handshakes and hugs.
c. If you are vulnerable to the more severe symptoms because you have an already weakened immune system, minimize your public interactions.
d. If it is possible that you've been exposed to the virus, minimize your contact with others.
e. If you are sick with cold, flu, or other respiratory symptoms, confine yourself to home.
3) In worship,
a. Suspend communion for two months.
b. If you pass the peace, instruct people to use words and head-nods, not handshakes and hugs.
c. Use a means other than passing a plate to receive the morning offering, such as a basket at the front or the back of the sanctuary.
4) Before and after public gatherings of any sort, use a disinfectant spray such as Lysol on public surfaces.
5) Organize welfare checks by phone for all your homebound or those who live alone; keep tabs on each other.
When do we cancel worship, meetings, or other church gatherings?
1) If 10 percent of your congregation is infected with the coronavirus, cancel worship for two weeks, including two Sundays. Re-evaluate after ten days whether the cancellation needs to be extended.
2) If you cancel worship, cancel all face-to-face meetings, Bible studies, etc., for the same two-week period.
3) You may want to follow the lead of your local school district. If they cancel, you cancel.
What should we do for our communities?
1) Ask each member to identify one or two vulnerable people in the community that may be isolated and put them in your welfare check list.
2) Collect food for your local food pantry; arrange a drop-off point, day and time, and then designate one or two people to deliver the household goods.